When a property is taken over by HUD (The United States Department of Housing & Urban Development), they hire a contractor to go in and make sure that the house is physically safe to enter, secured from public entry and that the water and gas are turned off. For instance, if there are no banister railings, they may go in and install something like this: Pretty huh?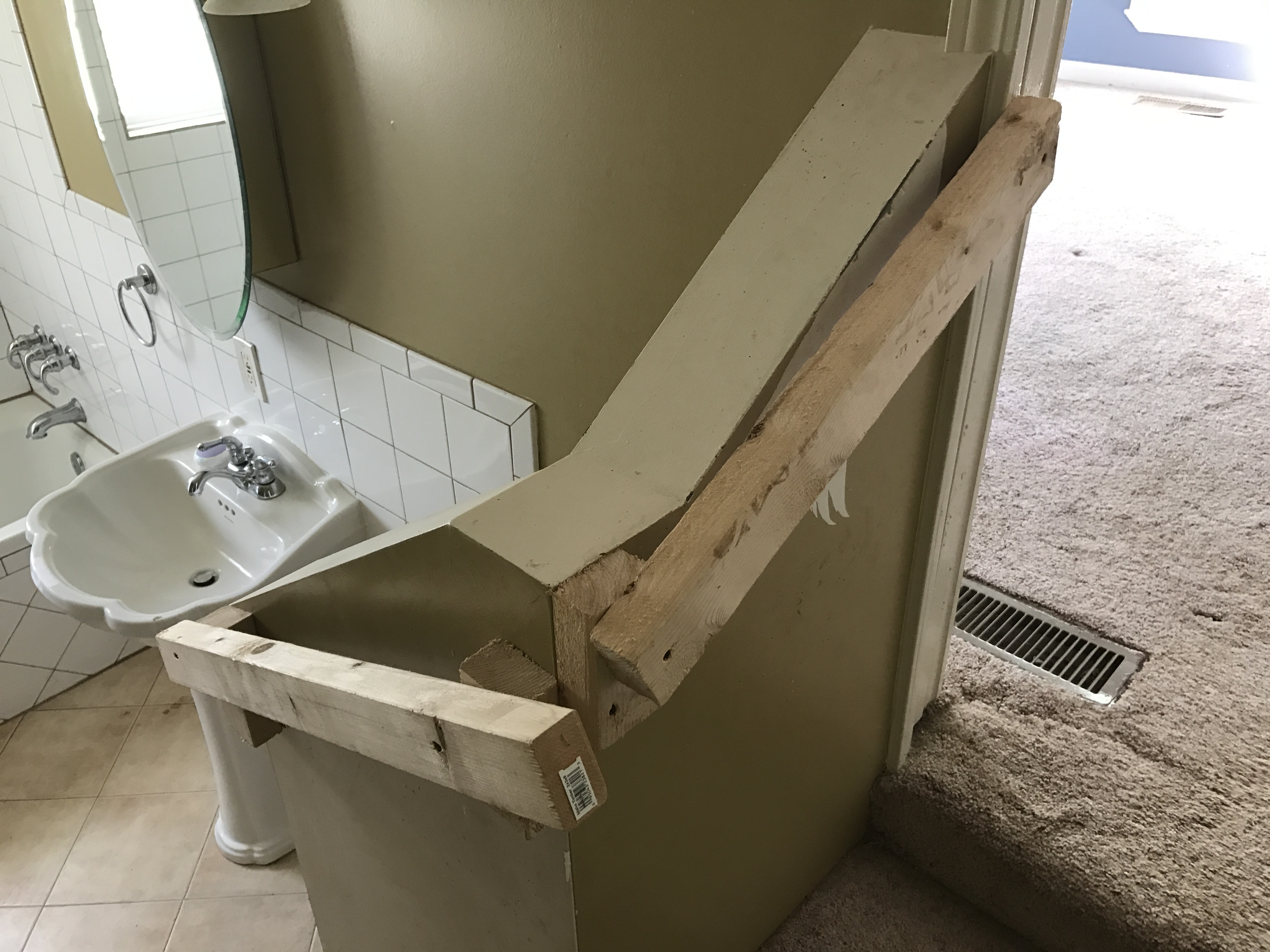 In addition, because a lot of these home are on the lower end of the price spectrum, you'll find that sometimes the construction quality isn't all that great. For instance, this last step at the bottom of the basement stairs is quite a bit taller than the others. I guess that's all the framer could figure out to make the stairs end on the floor without having a little landing at the bottom.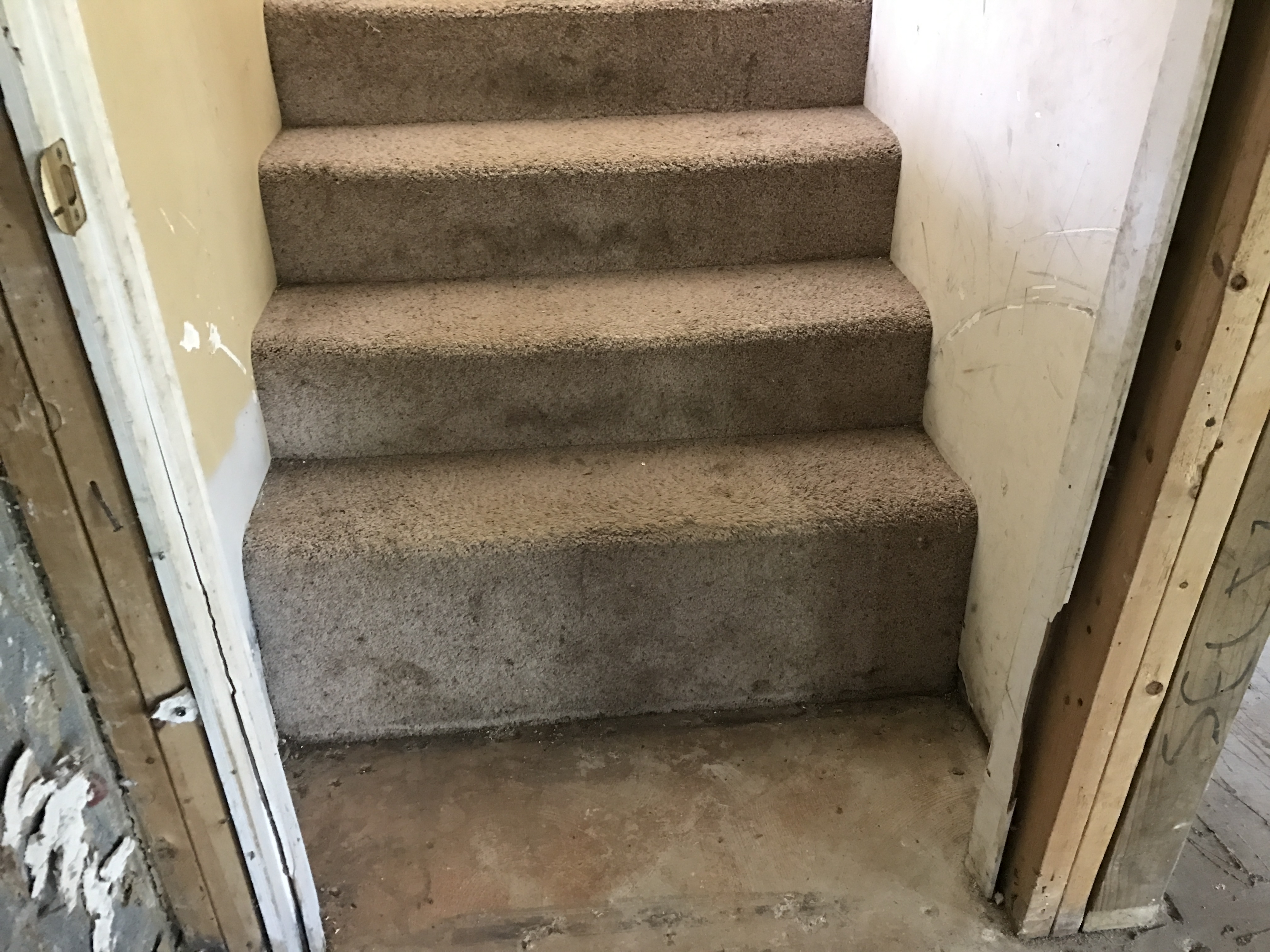 If the appliances have been removed, sometimes the HUD contractor may install something (not necessarily new) OR maybe again the builder didn't quite plan so well when installing things. I don't know the code, but it's certainly not pretty to have the back of the stove / range combo sticking up above the counter top, is it?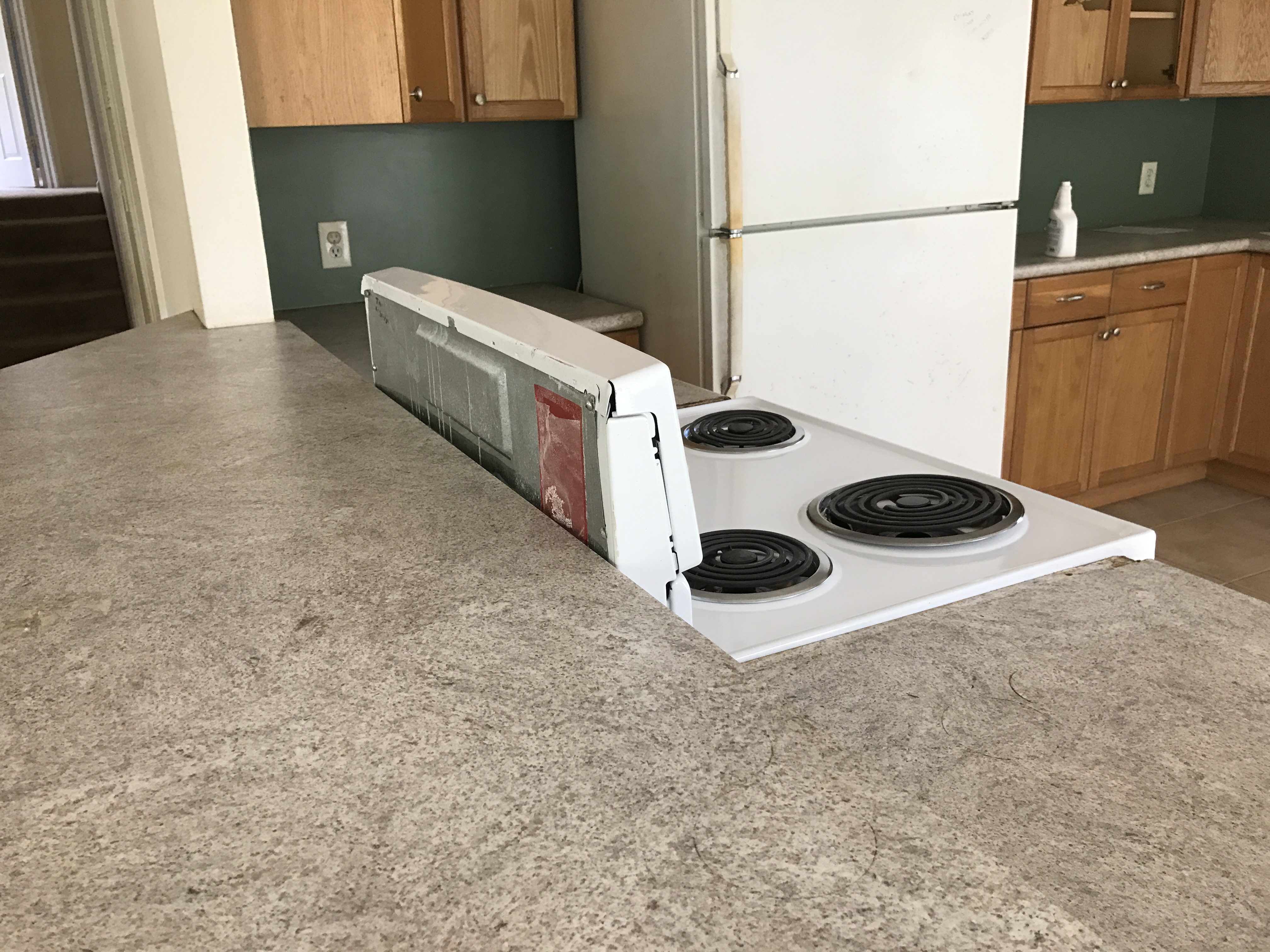 Last of all, you have to wonder what someone was thinking when they install a toilet in the corner of a room (this one IS functional), but forget to put any sheetrock up. I guess privacy in this basement wasn't required for a visit to the loo.