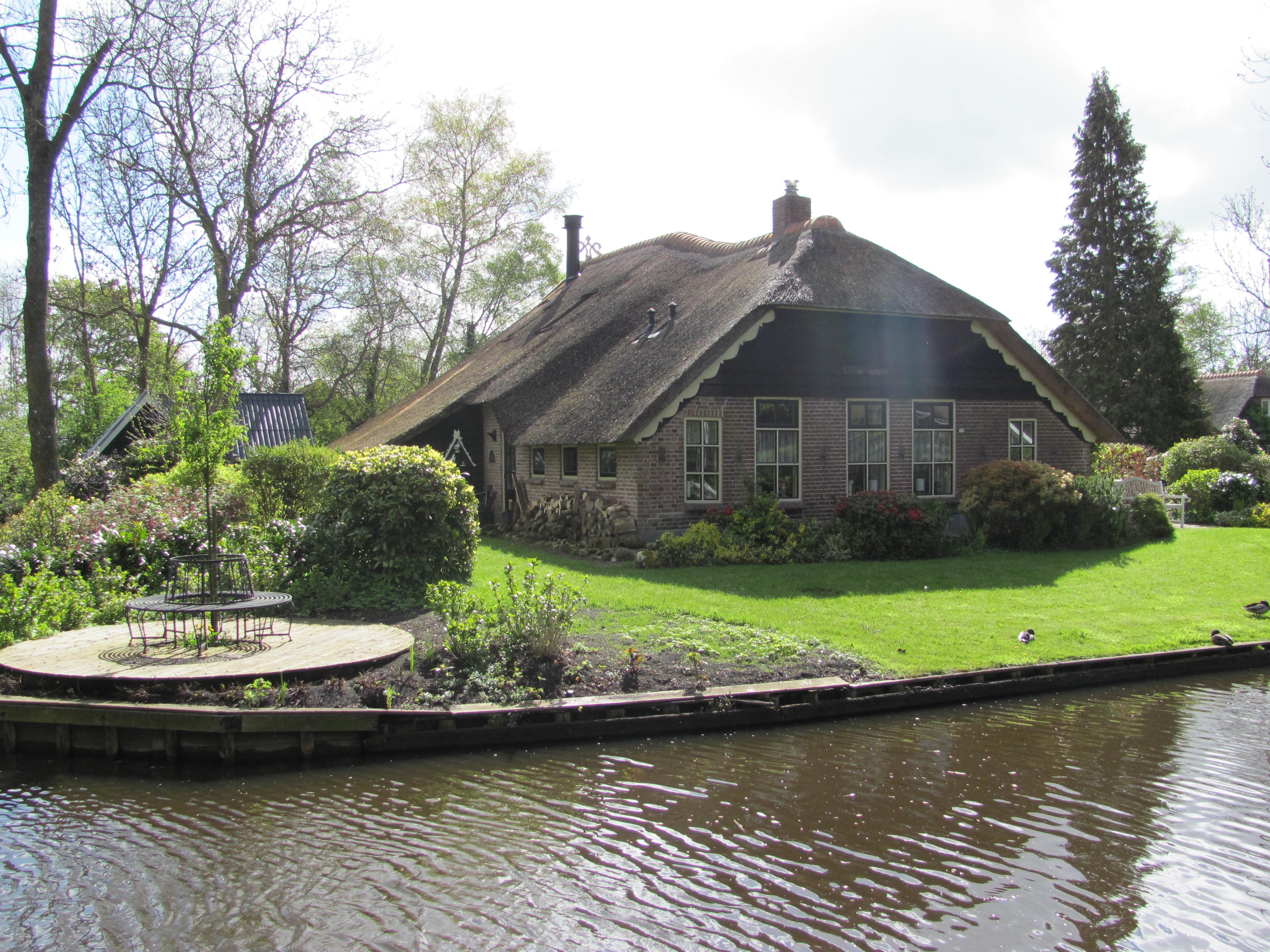 Last year, we did a trip to Belgium and The Netherlands on a medium-sized cruise ship. One of the coolest side-trips was to the little town of Giethoorn, which uses a system of canals and foot bridges instead of alleys to travel between homes and businesses.
The design of the homes is interesting, in that there is quite a bit of variety in the look of each home. Almost all of them have traditional European thatched roofs.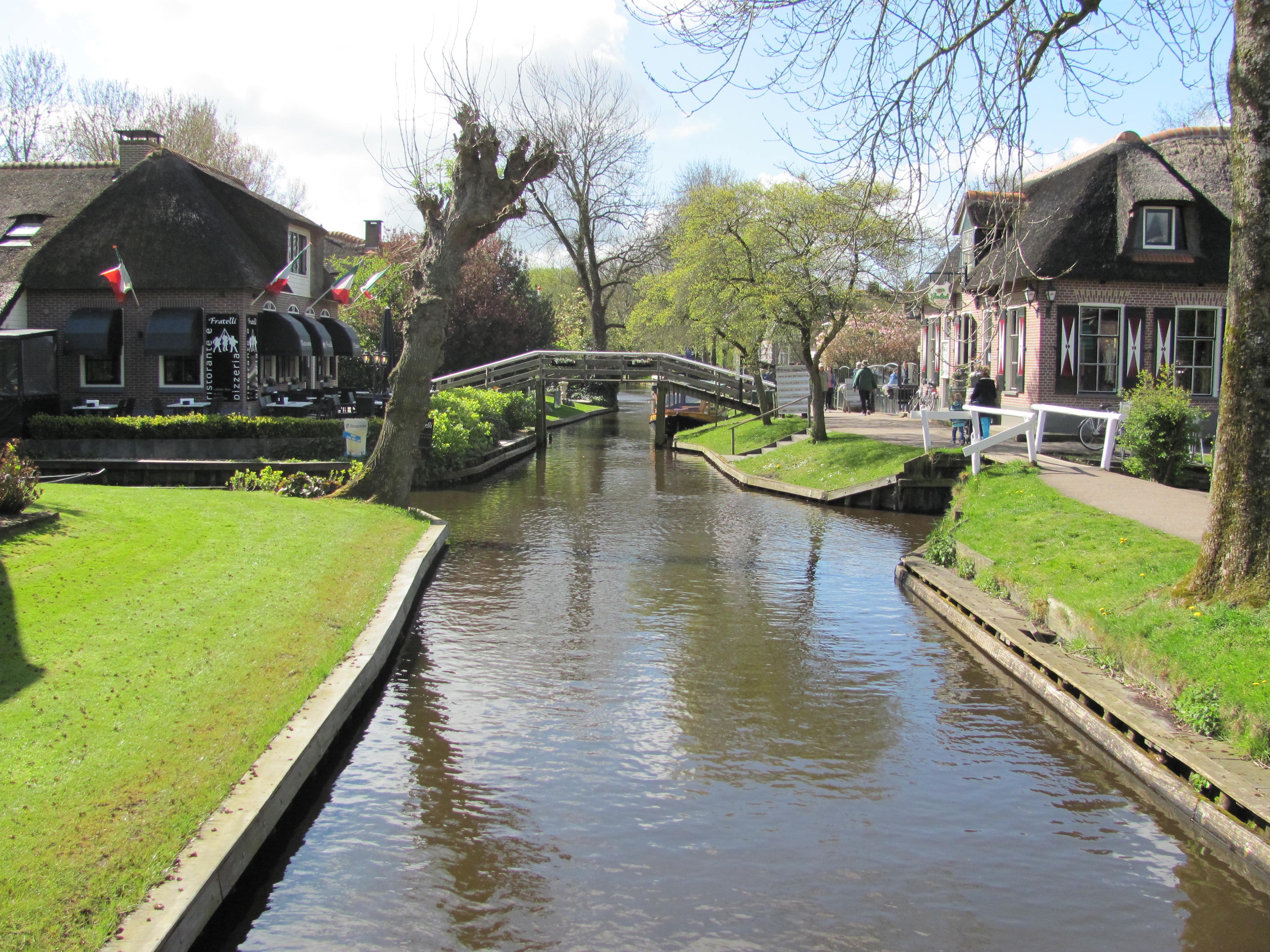 The tourism was interesting here, because there were lots of Asians when we were there. We couldn't tell if they were Chinese or Japanese. For sure, the photo opportunities in this town are certainly an attraction. You will want to hire one of the boats for a guided tour of the city, because those rented by tourists were not handled very well at all. The long boats and the tight turns make navigating the town a definite skill.